The Four Seasons
Enjoy the seasons of Hakuba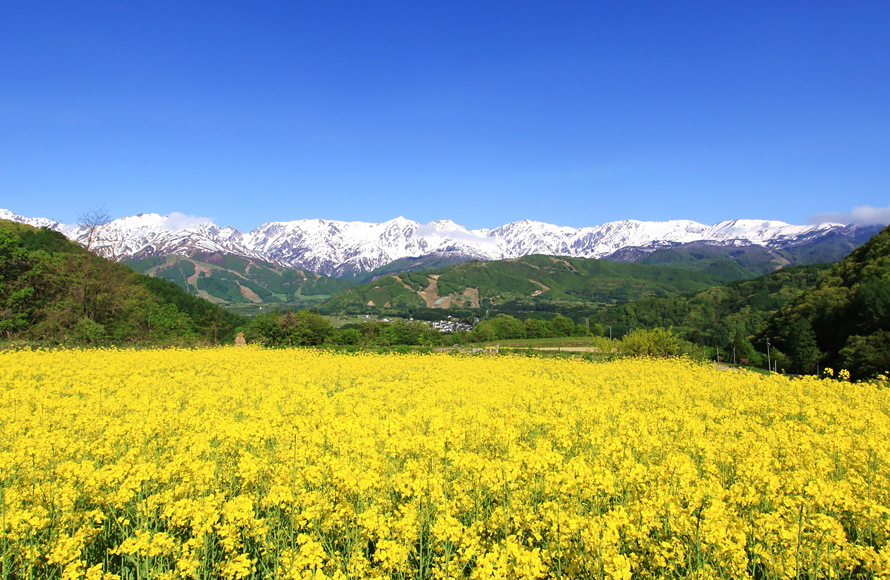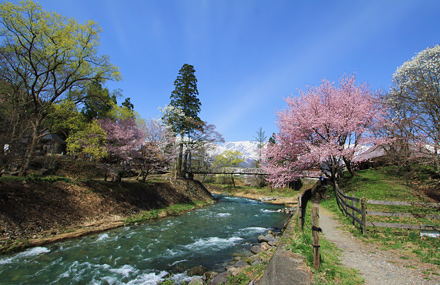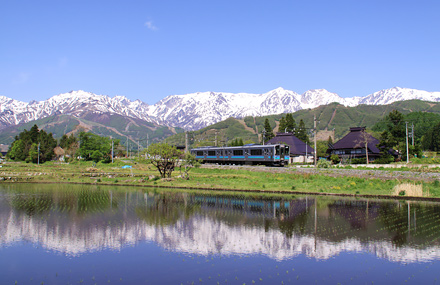 Spring of Hakuba is one step late and cherry blossom and flowers will bloom at once.
Canola flowers which will bloom in Kizaki-ko Lakeside and Azumino Art Line are so beautiful.
You can also enjoy the fresh flowers and fragrance of the spring in our hotel.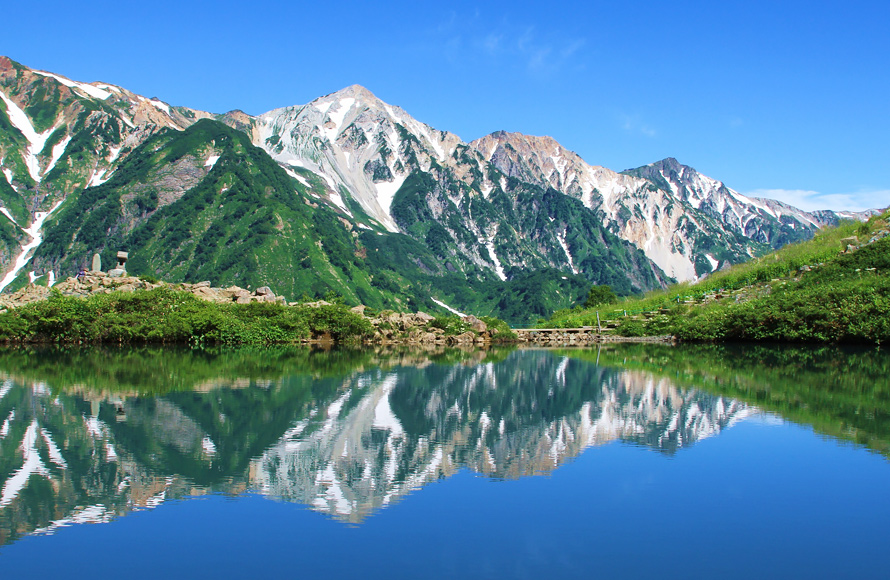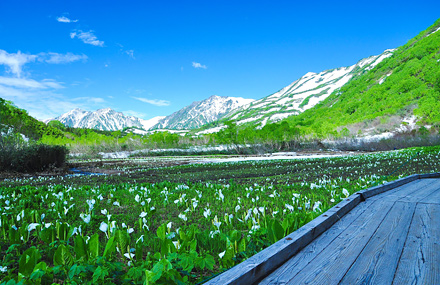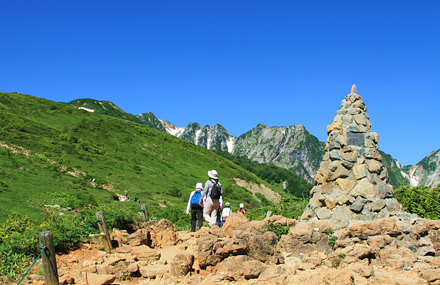 The trees are bright green, and alpine flowers will bloom in the mountain top in summer.
After the rainy season to the late-August is short but most beautiful season of mountains.
Not only hiking and trekking but you can enjoy outdoor sports in the great nature.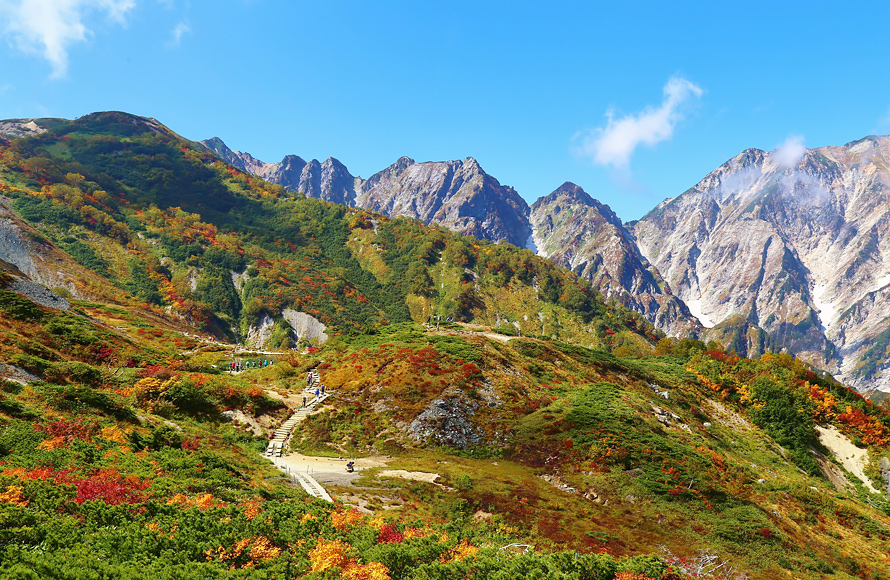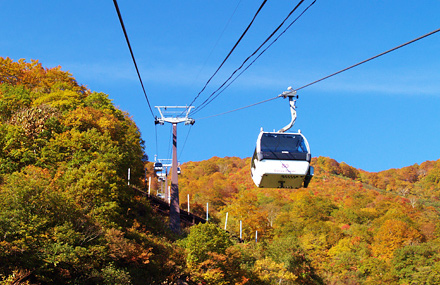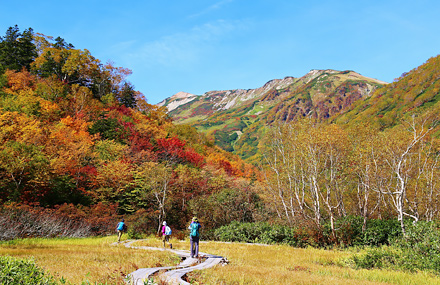 Autumn with the sky clear and blue.
The season of autumn leaves will come from late-September to late-October.
After the snowfall on the ridge of Northern Alps, you can enjoy the three colors: The fresh, white snow on the mountain ridge, red fall leaves, and the green trees at the foot of the mountain.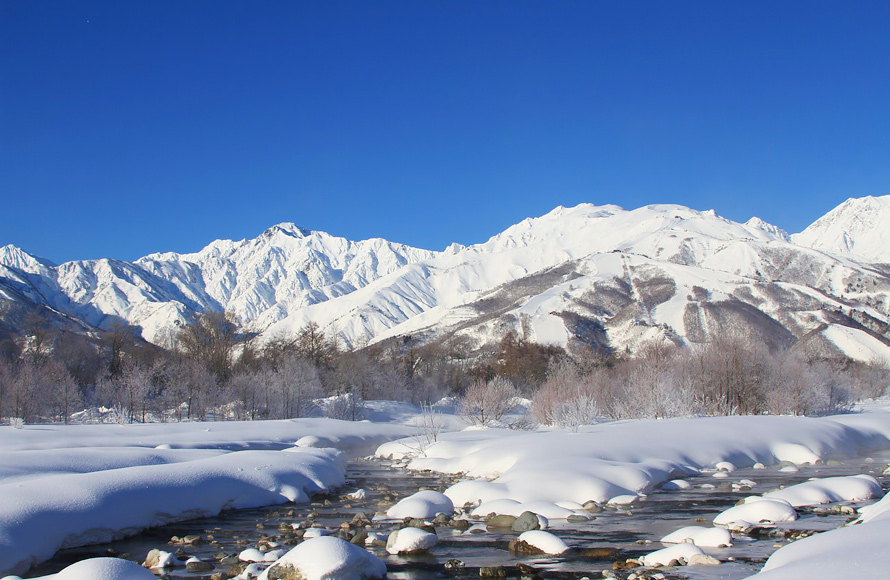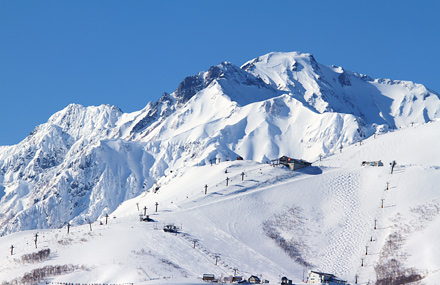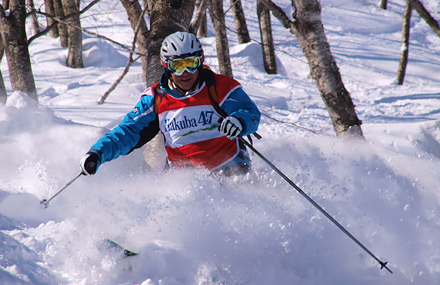 Many people who are looking forward for snow in winter will gather to Hakuba.
The ski areas will covered with rich and high-quality snow like a snow paradise.
Enjoy skiing and snowboarding in the beautiful and magnificent natural landscape.
Along the Oonaragawa River, Hotel Hakuba is located in where overlook the Northern Alps. Not only the staffs but fresh flowers and romantic lighting displays will welcome the guests warmly.

HIMEKAWA ONSEN

Himekawa Onsen is wells up from Himekawa River and said that it has good warm up effect. The effects of hot spring baths include recovery from fatigue, chronic dermatitis and more, and enjoy soft spring quality. And the view from onsen will heal not only your body but also your heart.

The Seasonal Ingredients

OF SHINSHU

The menus with tasty water, clear air and local ingredients. Hotel Hakuba offers buffet which you can enjoy the seasonal ingredients of Shinshu.
Enjoy Hakuba
Introduction of how to enjoy and sightseeing spots of Hakuba